When you move into a new house, you spend a lot of time and energy picking out the furniture for each room. You find a new bedroom set for the master suite, and you make sure that the living room has the perfect couch. However, after you've lived in the house for a few years, how do you think you'll feel about your furniture? New styles and trends will come along, and you may decide that your divan is no longer fashionable. You may also experience some life changes, such as kids moving out or other relatives moving in, that require you to change what furniture you have in your home. At Wettstein's in La Crosse, we can help you find the perfect options when it comes to refurnishing your home.
Bedframes and Mattresses
Everyone's tastes in bedroom furniture are different, but every family needs bedframes and mattresses. If your child is growing and he or she needs to move from a twin bed to a full or double, we can help you find an option that fits your tastes and your budget. If you have a relative, such as a parent or grandparent, who is moving in with you and you need to transform the home office into a bedroom, we can help you find an affordable bedframe and mattress.
New Living Room Furniture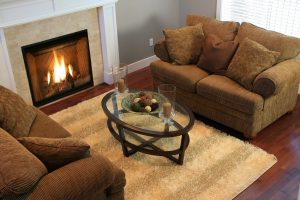 If you and your family spend a majority of your time in the living room, watching TV, playing games, and enjoying quality time together, then chances are that the furniture gets quite a workout. Your couches and chairs can seem worn, even after just a few years, and you may begin to feel self-conscious about cracked leather or vinyl. If you're interested in updating your living room with more sustainable options, you can find excellent furniture in our store.
Adding More Storage
The one thing that every family seems to run out of quickly is storage. You have bookshelves, cupboards, and other places where you store and display things, but there never seems to be enough room when you need it. If you're buying new bedroom furniture or updating your home theater setup in your living room, think about how you can incorporate drawers and shelves for storage. You need somewhere to put clothes, linens, books, and more, and updating your storage options can make your home feel more comfortable.
If you've grown tired of your current furniture, you need to add more options for guests, or you're looking for ways to add more storage, come to Wettstein's in La Crosse. As your local furniture store, we can help you find amazing products at great prices, and we'll gladly answer any questions you have about our selection. Above all, we want you to leave our store feeling like you received exceptional service from the moment you arrived.
We're open Monday through Friday from 8:00am to 8:00pm, Saturday from 9:00am to 6:00pm, and Sunday from 11:00am to 5:00pm.
We look forward to meeting you!